Mini Service
German Performance Service has been servicing Mini  for six years now, long enough to establish us as the only independent specialist in the Boston area.  We are versed in repair and performance modifications for Mini and carry all the special tools for  supercharger service and diagnostics on hand.
Some common problems we repair for Mini:
bent, misshapen strut towers
oil leaks
wheel bearing replacement
exhaust repair and replacement
We supply customers with OEM parts, the same as we do for our BMW and Porsche customers.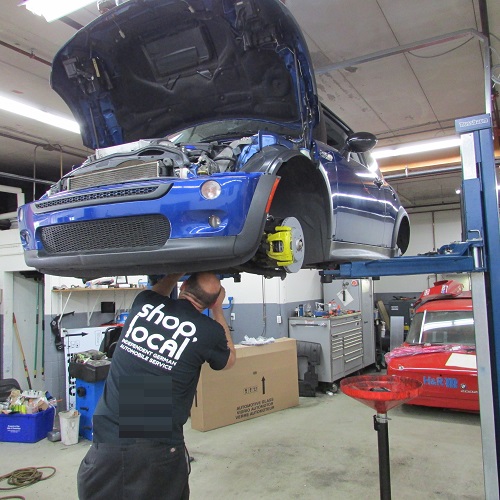 Our Shop labor rate for MINI is $114/hr. No hidden fees and no scaled hourly rate as seen at the dealer. Call around for labor rates, ours is one of the best.